We've dreamed of camping by the side of the river for as long as we can remember.  As a result, we started this business in 2015 to take advantage of our unique property near Panguitch and Bryce Canyon along the Sevier River.  We are therefore able to provide large, private, and secluded camping spaces for you to enjoy.
We understand your desire to get away from the cares and worries of everyday life and immerse yourself into the scenic beauty of Southern Utah.  For that reason, we keep our campsites primitive and rustic, to get you as close as possible to nature. In other words, you'll able to relax and enjoy the attractions of Panguitch, Bryce Canyon and the surrounding areas along the Grand Circle of National Parks and still have access to all the amenities you need.
We sincerely hope you have a pleasant stay with us, because we are a fun-loving couple and our goal is for you to have fun, too!
– Mike and Dawna Wagner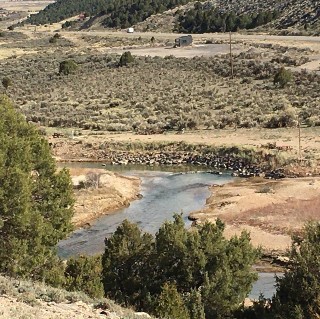 2807 S. Hwy 89
P.O. Box 784
Panguitch, UT 84759
(435) 676-8434
info@riversidecampsites.com